Please enter your genuine email address to receive the download link and Download eBooks.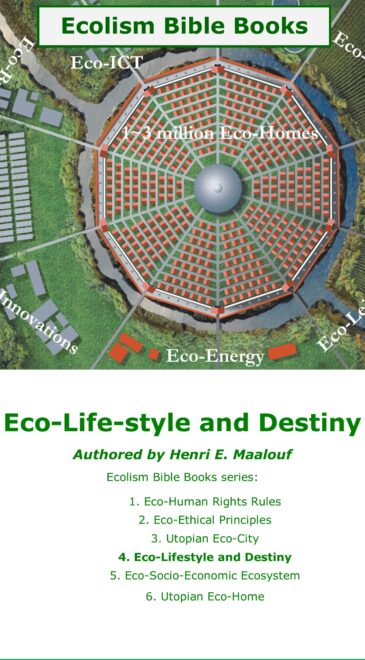 Eco-lifestyle
Discover how to live an Eco-decent lifestyle and comply with Eco-human rights and Eco-ethical principles. Uncover a virtual global Eco-citizenship and learn to be ethical and peaceful while living economically. Learn how to make real changes in your life and the world with how to change your destiny. How to follow Eco-human rights and Eco-ethical principles while abiding by national laws.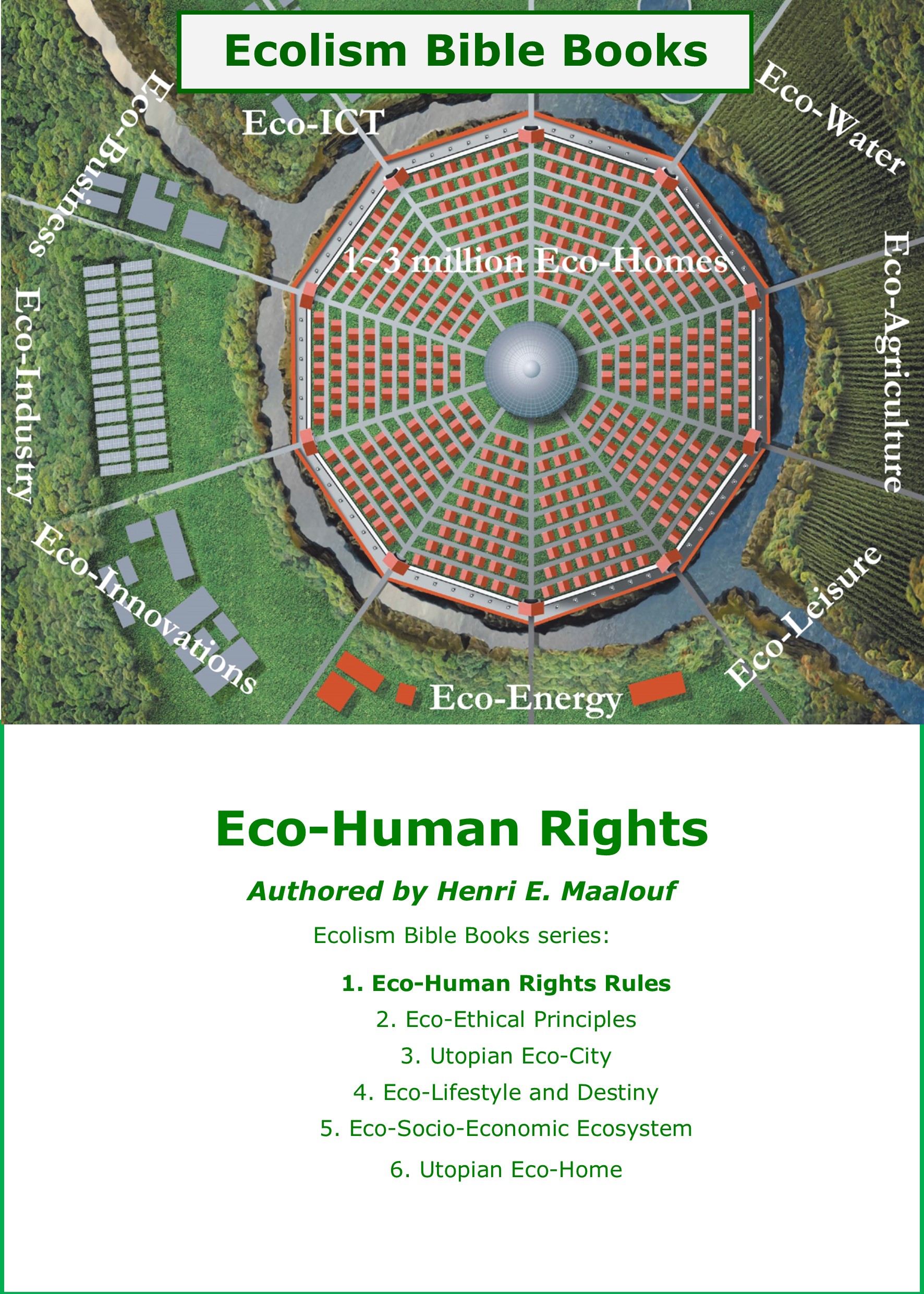 Eco Human Rights
Reading this book allows readers to make an impact on the way we view human rights and the way that they are enforced. Understand how to improve human rights and the global court system. Develop an emotional and intellectual connection to human rights rules. Change your life and the world with global and national human rights rules. A brand-new set of Eco-Human Rights Rules. The introduction of global and national courts. How to democratically elect supreme panels of global human rights judges.
How to judge violations of human rights rules on nations against each other. Recommendations on how to amend and apply national human rights rules. The human rights book is about new Eco-Human Rights Rules to supersede the existing ECHR and others. However, the new Eco-human rights rules abide by all of the ECHR protocols, except they preserve the national sovereignty of each country. The new Eco-human rights rules have two parts, the first is a global court, and the second is national courts. The global court is for all UN members to join, and the national court is independent for each nation to either follow the UN recommendations or devise their own compatible rules.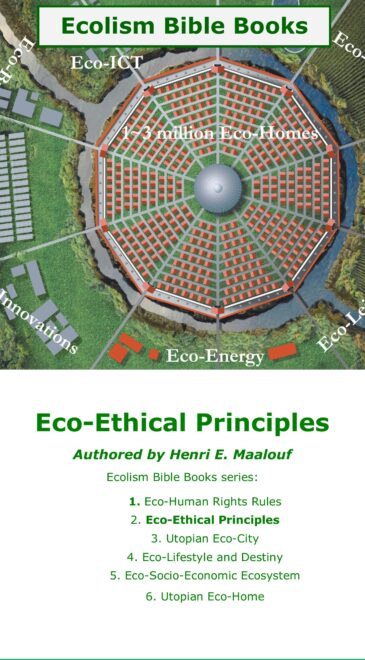 101 Eco Ethical Principles
Learn how to apply ethical principles to your life and make a positive difference in the world. Uncover the moral codes that will help you live a life of integrity and kindness. Transform your life by understanding the true meaning of morality. Get a deeper understanding of Eco-human rights and how they interact with ethical principles. There are 101 of the most important ethical principles. Positive and negative formats of the 101 ethical principles help opposite mentalities understand what to do or not to do. Insights on how to become a moral leader in your community or country.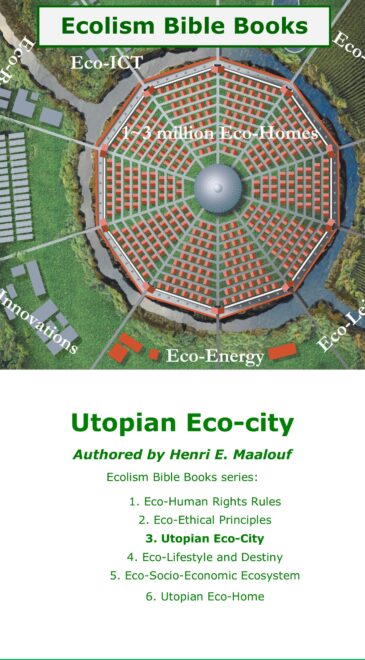 Eco City
Enjoy the journey to an Eco-friendly city, learning how to make the city self-sufficient and prioritize budgets. Learn about the importance of Eco-industries, businesses, and agriculture to ensure the city's success. Understand the necessity for large Eco-cities of one million homes each, scalable to three million to become the size of a new London. Discover the design of an Eco-city to reduce the cost of living and provide a secure and organized environment. A detailed look at renewable energy sources and competitiveness to fossil fuel. An exploration of the Eco-industries and self-sufficiency. A comprehensive guide to creating a paradise-like Eco-city on Earth.